LET'S RACE!
TOYOTA GAZOO Racing brings excitement to the world of motorsport, not only with works programmes but with customer racing projects too. Drawing on our top-level experience and technology, TGR-E enthusiastically embraces this spirit and is proud to be part of TOYOTA GAZOO Racing's global customer racing activities, bringing performance, efficiency and customer service to private competitors around the world.
GR SUPRA GT4
The GR Supra GT4 is already established as a formidable competitor; a serious contender for victories and championships around the world. Development began in early 2019 and included an exhaustive test programme, covering more than 12,000km at circuits around Europe. A three-litre turbo-charged engine has been tuned to 320kW (430hp) with a 7-speed sports automatic transmission with paddle shift and mechanical limited slip differential driving the rear wheels.
GR SUPRA GT4 50 EDITION
To celebrate the delivery of the 50th GR Supra GT4, TOYOTA GAZOO Racing has created a GR Supra GT4 50 Edition with unique branding and inclusive option parts. Only six examples will be produced, two each for Asia, Europe and North America, all featuring a special livery and the unique 50 Edition logo. The special edition also contains new features such as an exclusively branded indoor car cover, a new drivers' seat with exclusive branding plus a passenger seat coming as standard.
GT86 CUSTOMER SPORT
TGR-E's GT86 race and rally cars offer performance and fun for private competitors, with efficient running costs and strong reliability. The GT86 CS-R3 conforms to FIA R3 regulations, meaning it is eligible for all levels of rallies, from local competitions right up to the FIA World Rally Championship. The GT86 CS-Cup is a circuit racer born on the Nürburgring; a multiple Nürburgring 24 Hours class winner.
TGR-E UNITED
Motorsport is our passion, as a company and as individuals, and TGR-E United proves the point. Employees of TGR-E whose daily job does not normally involve work at the racetrack or service park come together in their private time to compete. And they are passionate about winning too, as Nürburgring 24 Hours and NLS class wins demonstrate.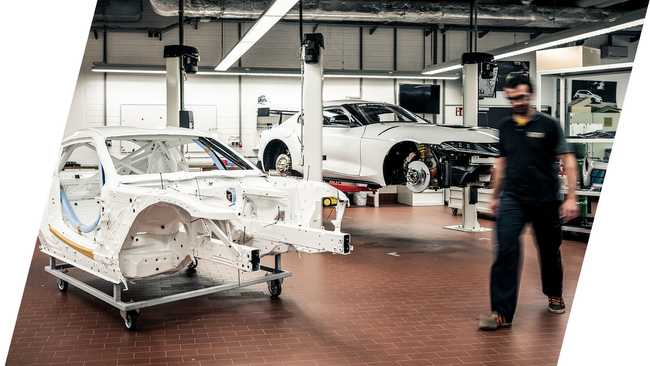 OUR CUSTOMER SUPPORT TEAM
We take care of your needs, on and off the racetrack. Our highly motivated Customer Racing Support team helps you to find the right package for your new GR Supra GT4 and is there for you when you have a technical question or need new spare parts for the next race. On selected events, we even have a spare parts truck in the paddock and offer on-site support by our experienced engineers. They help you to get the maximum performance out of your TGR-E race car.