SEVEN-POST RIG
Our baseline configuration, featuring one frontal downforce actuator and two at the rear, is ideal for optimising the vertical dynamics of cars generating large amounts of downforce. For vehicles without significant downforce our four-post configuration, with no downforce actuators, is the most practical solution.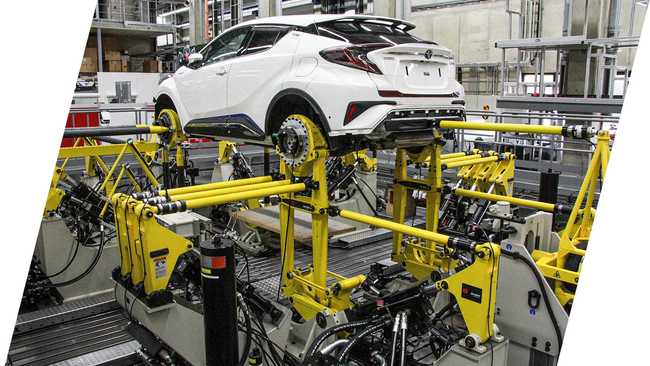 FULL-CAR ROAD SIMULATOR (MTS 329)
The MTS 329 full-car road simulator, with six-degrees-of-freedom at vehicle spindle, gives control over vertical, lateral and longitudinal translation, brake/drive torque and camber/steer moment. Four additional actuators can simulate downforce while two longitudinal restrain systems enable full body floating testing. This comprehensive test rig simulates multi-axial inputs to a vehicle to replicate its true stress state at any given moment and includes ±44° steering simulation and heat application.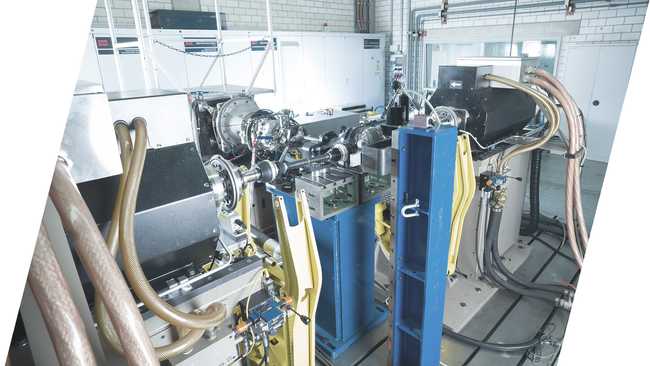 TRANSMISSION TEST RIGS
The transmission test system is a high-dynamic and high-performance rig which is designed for real-time simulation of road or track conditions. Three electric motors drive the gearbox for dynamic response to replicate engine stresses. Two hydraulic rear axle road simulators apply suspension loads. Our transmission lubrication test system provides a comprehensive analysis of internal lubricant flow.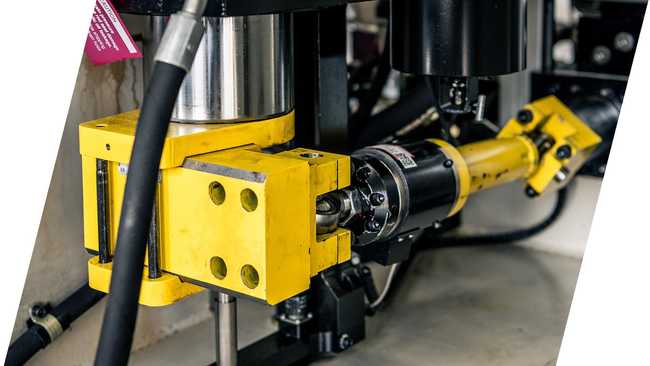 COMPONENT TESTING
Our component testing area includes a comprehensive range of customised component rigs, single axis test rigs, geometric measurement, centre of gravity and inertia verification, vibration testing and more.